Easily Build A Professional Photography Website
Do you need a website, blog, client proofing or e-commerce tool for your photography? We offer a simple and efficient online platform built for professional photographers.
Start Me Now
Plans starting at $10 per month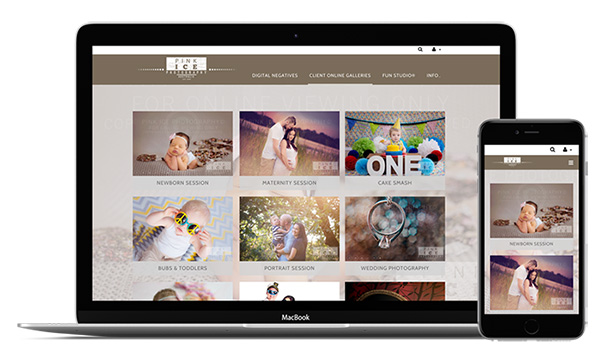 Simple-to-use website templates and creative photo galleries make it easy to keep your website looking professional and up to date, across all platforms.
Impress your clients with these features
Our Customers
Our customers are an innovative bunch. Have a look at how they use Fotomerchant for their businesses.

Steve Saporito Portrait Doctor
It's an incredible service that no photographer can do without. It's ridiculously affordable ì especially considering the essential services it combines into one tool. Add the fact that it generates new business, builds you a database for you, automates printing and delivery, and makes you more profitable ¶ it's a no brainer really!

Nicola Maxwell Maxwell Images
Our old website was frustrating; I was unable to make changes myself, it was time consuming and expensive. Fotomerchant is easy to use and well priced. They have always been very professional, prompt and helpful ì nothing is too much trouble. Your customers will thank you for it.

Melissa Toledo Melissa Toledo Photography
Just transferred my site over to you guys. I love it! It looks so much better than what I had with smugmug. This is just what I was looking for: professional, clean and easy to navigate. Thanks a bunch!
Increase photo sales with our amazing shopping cart feature!
Sell digital and print products through your website with DIY and automated print fulfilment. Set your own prices and create discounts, manage customers and more.
The easiest photography website, client proofing and photo sales management tool on the planet!
Keeping your website fresh and up-to-date has never been easier with super easy-to-use Fotomerchant tools. Create new content and change the layout in just a few clicks
Navigate through an admin interface designed for photographers
Drag-and-drop and short-cut keys for workflow enhancements
No technical skills required
As intuitive as it is powerful, Fotomerchant has everything you need to be more productive and succeed online.