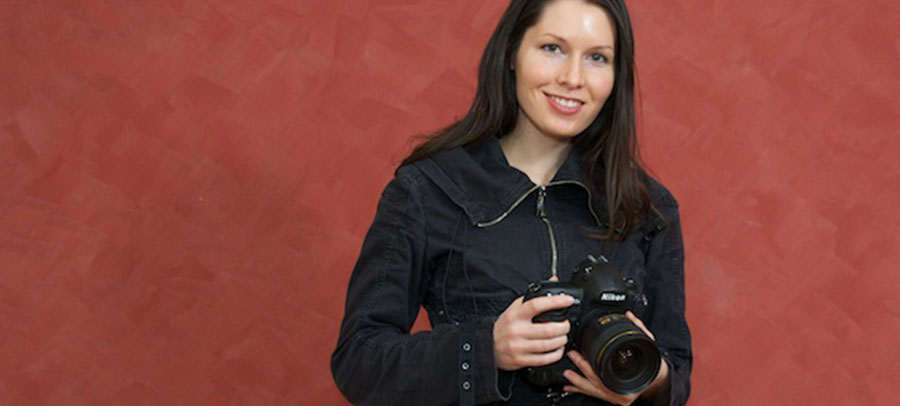 Melissa Fiene's passion for photography started at a young age, and she used her resourcefulness to develop her knowledge and hone her skills without formal training. Her first experience with digital SLR was underwater, and led her to travel overseas to photograph subjects like humpback whales in Tonga, and jellyfish in the Coral Sea. Her work has been published in National Geographic magazine as well as online.
Although diving photography is a long way from her current Sydney-based wedding photography business, Melissa Fiene Photography, it's taught her important skills.
"Underwater is a really challenging environment to work in because the subjects are always moving, and the lighting is difficult to work with. But learning in that environment made me a much better photographer today."
Comfortable with the high quality of her photography work and her ability to deliver an excellent product to customers, Melissa has turned her focus to building her business.
"Half the work is producing great images, and the other half is running a business and getting booked. I spend a lot of time on search engine optimisation. You can't expect people to just stumble across your website.
I've received great feedback about my Fotomerchant website, and because I've been developing the SEO, I've seen a massive improvement in traffic and have been getting a lot of bookings through the website. Fotomerchant makes it easy to make regular updates to my site, which is really important to SEO.
Melissa has had a very successful wedding season, and sees her business gaining momentum. Running a fledgling business means that she needs to be smart with expenses, and work her online identity to its fullest potential.
I'm really happy that Fotomerchant can provide me with a high quality website that doesn't cost me thousands of dollars, and I don't have to pay for it all at once. Even though it's done from a template, the designs are very customisable, so I can achieve an original look. It's not a duplicate of someone else's photography website, and it complements my work really well.
Melissa is well on her way to achieving her goal to be fully booked in the next three years.
"Eventually I envision building a studio and hiring some staff. For now, it's still early days and the next few years are going to be me doing all the hard work to get the business off the ground. I've had a great wedding season and I'm already getting plenty of referrals. I know it won't happen overnight, but I think if you're passionate about something, it will naturally work for you."