Born in the USA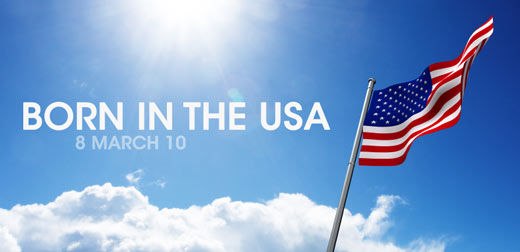 Today marks a very large milestone in the development of the PhotoMerchant service. Not only have we launched a brand new website with a greatly simplified sign up process, we have also launched our service offering into the United States of America. This means that American photographers can now take full advantage of our Free 14 Day Trial and start selling photos online through their PhotoMerchant portfolio, website and store.
New Plans & Pricing
Free Photographers SEO Book
New Features
New Plans and Pricing
We're also now offering three plans instead of one: Standard $9, Plus+ $19 and Premium $49. All customers who were on our $19.95 plan will automatically have their plan adjusted to $19. All prices are in both US and AUSTRALIAN Dollars regardless of the currency conversion. (We like to think that we're offering our local photography community a little bit of extra juice to put in the tank.)
>> Check out the New Plans
>> Start your Free 14 Day Trial
Free Photographers SEO Book
For a limited time we are also giving away the "Photographers SEO Book" and "PhotoMerchant SEO How to Guide" to anyone who signs up to one of our paid plans. Priced at $39 (but packed with well over $500 worth of value) the books will provide you with verything you need to clearly understand Google, rank well and increase new leads from search. Hundreds of photographers are already improving results with:
Over 25 pages of proven Google knowledge
Perfect keyword text for your homepage
Over 50 hand-picked link ideas
Help making your images visible to search
Google Analytics, blogging, SEO tools ¶
Learn more about the Photographers SEO Book and other products
Feature Updates
Apart from the major implementation of US Currency, local, state and federal tax controls (phew!) a few other tweaks have been made under the hood including:
Buy Website Domains – you can now purchase .com and other website domains from within PhotoMerchant and have them automatically integrated with your website. If you sign up to our Premium Plan you will even get a free website domain as part of your package.
Built in Burrell Colour Pricing – to help you get started building your online store, we've built in Burrell Colour Imaging's wholesale prices so you don't have to! (Only available to US customers – Australian photographers should visit Nulab Professional Imaging for superior quality prints and pricing).
Notification System – we'll be able to send message directly to your dashboard with news of new features or events that will affect your website.
Dashboard – your revised dashboard now includes a setup wizard to help you get your website and store fully operational. A dedicated video area will display new tutorial videos as they are created and a new Gallery Report graph displays your most popular Galleries.
Next, we start work on Direct FulFillment which will improve your productivity even further. Direct Fulfillment will allow you to have your print order sent directly to Burrell Colour Imaging (USA) and Nulab Professional Imaging (AUS) and have the final artwork shipped directly to you or your customers. Stay tuned…